Increase your eBay sales with
eSeller Solutions and Linnworks.
Request a free consultation today
First Impressions Last! Build Trust! Earn Credibility! Create an Impact on customers, so they stick around and Spend! Spend! Spend!
Talk to us about our unique, highly effective eye-catching custom designs for all eCommerce Platforms including eBay
Massive 25% discount on listing templates and implementation of the listing template into a new configurator.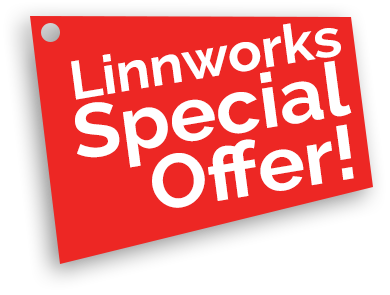 Offer includes:
A new compliant listing template - choice of 18 professionally designed listing layouts
We will add customer branding and colour scheme to the selected layout
A new master listing configurator in LinnLive to allow customers to revise their active listings
Optional Extras:
Bulk revision of active items that were created outside of Linnworks
Active content removal in eBay shop design
Custom listing designs
New eBay store design
eBay are changing their rules about active content in shop and item designs later this year, are you ready for these changes?
Are your eBay descriptions mobile compatible? If not both eBay and Google are going to penalize you.
Why make these changes now?
Linnworks explains it in part like this:
"For those of you selling on eBay, it's important that you're aware of their imminent plans to remove the use of active content within your listings. This active content removal, which will come into place in early 2017, will prohibit the use of JavaScript, Flash, plug-ins and form actions being used on your eBay listings.
Active content is commonly used amongst eBay sellers to enhance their listings, and can feature anything from a scrollable image gallery of their other items, live chat and feedback widgets, search boxes or drop-down menus. The good news, however, is that eBay do have functionality to display images and their gallery works much better for mobile display and desktop search. They additionally have cross promotion tools, but if you do still require the use of widgets on your listings, they will need to use updated code, not active content.
While you have until next year to sort this out, it is important to bear in mind that it is in your interest as a seller to change your templates as soon as possible, for the simple reason that it is already having a big effect on mobile listings.
In order to make these changes we would strongly recommend using a system such as Linnworks, which can enable you to edit your listings in bulk. Alternatively, you will need to manually go into each of your listings to change the template, something that can be a huge time-constraint."
eSeller Solutions can help
Improve buyer Confidence
Enhance your eBay store & listings
Reduce your costs
Increase brand exposure
All of our new shop and item template designs comply with the new eBay rules.
We can also assist you to re-code your existing design, or even offer a low cost pre-designed listing template using your existing banners and colour scheme to get you moving in the right direction.
This change doesn't need to be stressful and costly and we are committed to doing whatever we can to minimise the impact for you.

Increased readability

No need to zoom

Automatically switches desktop and mobile

Category navigation with large touch-friendly buttons

eBay mobile app compatible

No additional work required by the seller

Automatically applied to existing layout

Works with all devices
What our Customers say

I approached eSeller Solutions about 4 months ago and requested they design DFS an eBay outlet page - After 4 months I am excited to say that to date they have yet to be presented with a challenge they couldn't accomplish or exceed. The team are professional, courteous and work around the clock to ensure any requirements are handled with a realistic timescale.
Needless to say, I am extremely happy with eSeller Solutions and no doubt anyone who choose to use them at present or in the future will feel the same.
Thanks guys!
Alex Lyle


For many years we have searched for a web design company that could turn our thoughts into a live, fully interactive website, we've "put up and made do" with substandard sites in the past and finding esellersolutions has been like a breath of fresh air. Andre listened to our proposals with open ears and a keen understanding of what we were looking to achieve and with a very refreshing "can do" attitude in no time at all our website took shape with thanks to Deepu and his creative team. We have been presented with a very interactive user friendly website that does exactly what we asked for and MORE.
I would highly recommend working with the esellersolutions team if you are looking for a professional website that really encompasses your brand image, it's taken years for us to find such a team of hard working, dedicated web designers that go that extra mile and the price of the site build is an amazing bonus too. We are exstatic with the finished result and we have already had so much praise from our customers, so if you are looking to achieve great things, I highly recommend that you put your faith in the hands of the Esellersolution's team, they wont fail to impress !!
Sheena Donaldson


May I take this opportunity to thank you and your team for a professional prompt service. You have taken on board all my comments and made the alterations that I requested and delivered a great looking ebay shop and listing template.
My sales have already started to increase..
Steve Neal


I absolutely love the ebay store, it is brilliant thankyou sooo much.I would like to say a huge huge thankyou for everyone at Esellers Solutions for working so hard to redesign and restructure my websites. I am so pleased with them, I could have never imagined that they would have looked so good for such an excellent price that I was charged by ESellers. I had previously been quoted thousands of pounds for this work by other website design companies.I was so pleased that I have also instructed Esellers to work on my Google ad campaigns and redesign two more sites for me. Words cannot say how pleased I am with my overall experience with ESellers and I would and have recommended them to everyone!
Thanks again
Emma

Get all that you can out of
Linnworks and eBay
Contact us today for your free consultation and any advice on the new eBay changes or anything ecommerce.