Creating a new professional eBay shop and listing design that complies with eBay's requirements is easy with our help. eSeller Solutions has been creating stunning custom eBay DESIGNS THAT SELL since 2009.
Do I really need a professional eBay design?
The answer is yes…. if you are serious about selling on eBay. You need to let buyers know you are serious – and how can you do that better than window dressing your shop and listings?
You wouldn't consider opening a high street store with no way to showcase and display your products, so why should your eBay store be any different?
How can we help you?
Whether you are considering investing in a fully bespoke design or working on a tight budget but still need to project a professional image, we have a wide range of options available for you.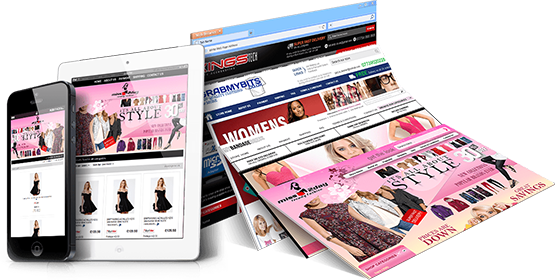 eBay Starter Theme Package
eBay Store Header and Category Banner
Mobile responsive listing pages
Cross promotion options
Info tabs in listings
3 months hosting and access to eSeller Manager listing and design management software
Read More
eBay Pro Theme Package
3- column shop design
Matching category header banner
Mobile responsive shop and listing pages
Cross promotion options in shop and listings
Info tabs in listings
3 months hosting and access to eSeller Manager listing and design management software
Read More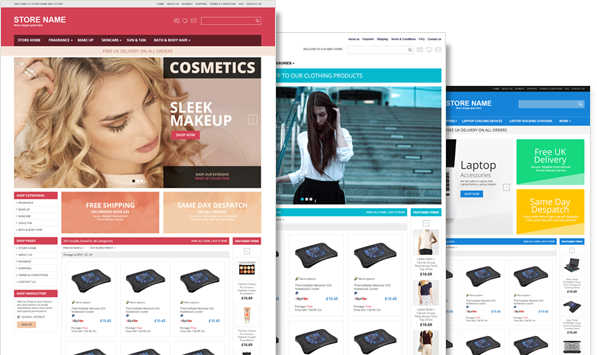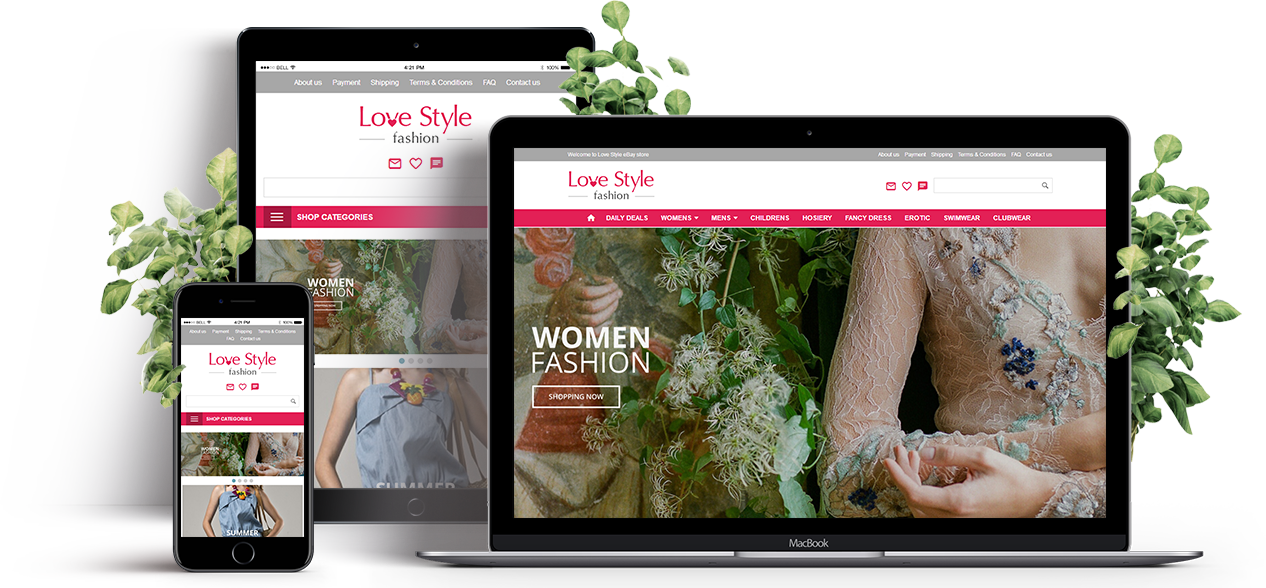 eBay Premium Theme Package
Website-style shop design
Category promotion boxes
Brand promotion sliders
Matching category header banner
Mobile responsive shop and listing pages
Advanced cross promotion options in shop and listings
Info tabs in listings
3 months hosting and access to eSeller Manager listing and design management software
Read More
eBay Premier Theme Package
Fully customised store design
Fully customised listing design
Mobile responsive shop and listing pages
Advanced cross-promotion options
6 months hosting and access to eSeller Manager listing and design management software
Read More